Truly, The Perfect Partnership...
We are excited to announce that Swoon 500ml tubs are now featuring in a Waitrose near(ish) to you! From March 16th, you'll be able to pick up our sweet salted caramel, creamy vanilla and passion fruit stracciatella and our rich bacio from selected stores!
We are delighted to be partnering with Waitrose & Partners. With a shared passion for our ingredients provenance and ethical production, we cant wait to share our authentic Italian gelato with you. Initially, we have identified 60 stores across the UK where our gelato will be available. However, our long term aspiration is that we make this available across the country.
Click the button below to see if you are near a selected Waitrose store. Equally, for those swoonatics that do live close to one of our trial stores, you will be able to pick up our products and add it to your basket for home delivery from Waitrose.com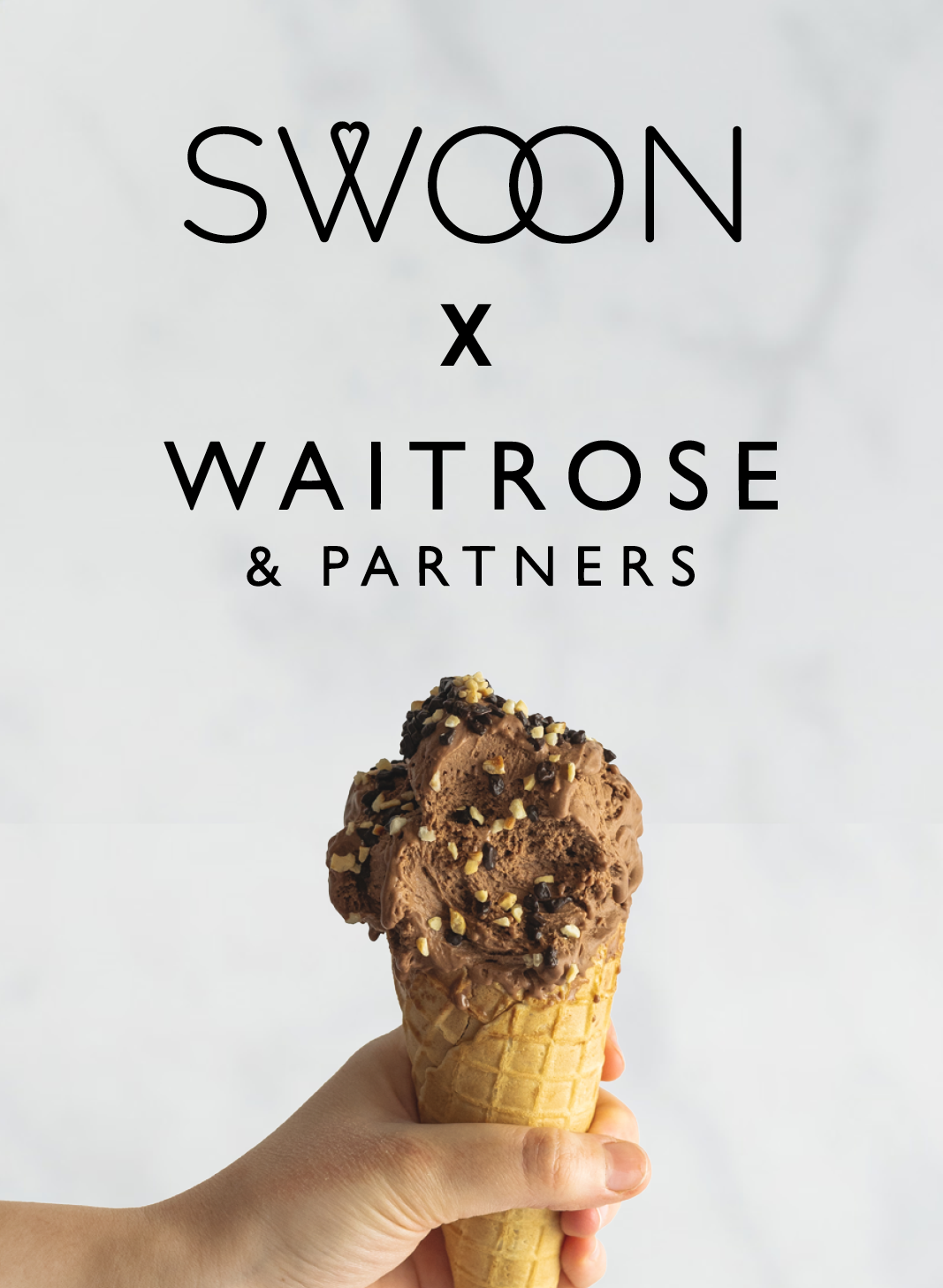 All manner of edible treats can be found in the feast fest that is Selfridges Food Hall, the larder of London's Selfridges department store. The Food Hall is famed for its range and quality which varies from vitamin rich raw foods to sugar sweet cup cakes. There are hard to find foods like American cake bake mixes sold alongside Syrian spices and biltong. Specialist counters include the beautifully laid out cheese choices, fresh spaghetti from the deli counter, and now us, your indulgent Gelato bar!
We are so exciting to be partnering with one of the world's most famous food organisations. We have also been busy making new friends with our neighbours, Chocofruits, to bring you a gorgeously moreish Gelato and Waffle offer. We can't wait to see you in store soon.
The team behind Bristol Pantry is the same team behind Wriggle, an app for discovering the best independent restaurants, cafes and bars in Bristol. But these venues were all closed during the coronavirus lockdown. As they struggled to survive, many restaurants turned to selling their food & drink direct to consumers online. Many independent producers were doing the same.
And with nowhere to eat out, lots of us were doing more cooking at home. We soon started hunting for better, higher quality ingredients. And we wanted to support our local businesses too. But there was no easy way to buy premium produce from fantastic local farmers, bakers, brewers, butchers, cheese makers and chocolatiers. You had to order from lots of different clunky sites, pay several delivery fees, and then wait around for everything to turn up at different times.
Just another avenue for your to satisfy your Swoon Gelato cravings whilst supporting the best of local producers.